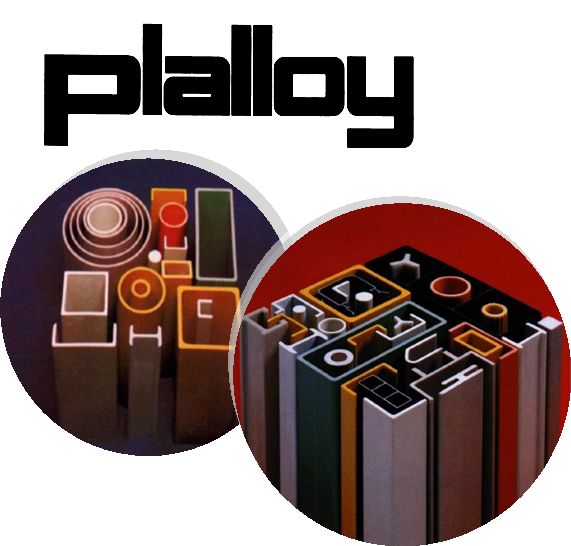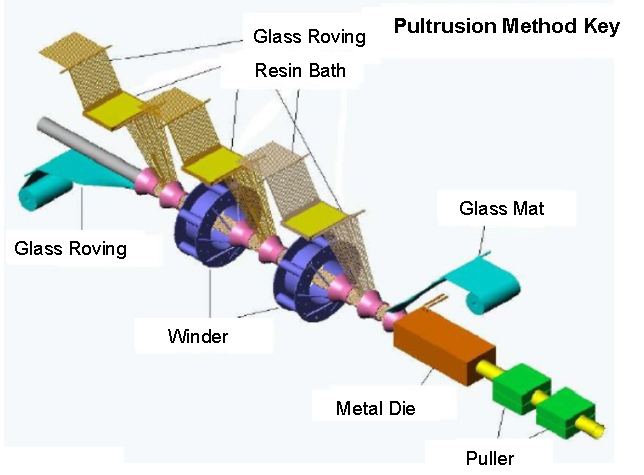 Pultruded profiles "PlalloyTM" was established from the inside of such long history of FRP.

PlalloyTM has the high performance more than general FRP because thai is produced by an original continuous pultrusion molding method. PlalloyTM means "Plastic Alloy". Since we began to sell it in 1964, we always made an effort toward improvement of the quality and increasing use.



The PlalloyTM is composed by carbonfiber and a glass fiber as reinforcing material.


Continuous fiber in bundle are arranged in length direction and fiber are arrange in crosswise direction according to the necessity of mechanical property. The light-weight and high strength is obtained by such way.

The PlalloyTM can get the high dimensional accuracy, the stable quality and uniformity by the special continuation pultrusion molding system.


It isn't generally possible that the metal materials run away from rust and corrosion resistance more excellent than stainless steel and aluminum. PlalloyTM is used as handrail of water treatment plant, companionway, mud raker and drain pipe of road bridge.



The PlalloyTM has radio permeability, electrical resistance properties and arc retardant quality and so is used such as electric power cable protector pipe, insulation ladder and antenna cover.


It's possible to color a PlalloyTM in every kind of color. The painting is also possible. To something which isn't colored, light can penetrate through.



There is also excellent durability to the degree of temperature in the wide range form –50°C to 120°C change. Therefore even an extreme cold country and the place hotness and a high fever generate.



It's possible to form various cross-sectional profiles and coloring items. Moreover for a continuous molding system, continuous lengths can also.



Wide choice can make the carbonfiber or the glass fiber as reinforcement and the unsaturated polyester, Vinylester, Phenol or Epoxy resin.



There weather resistance is enough and so performance is also shown in use at outdoor. The occurrence of a warp and the strength decline are very little. Further, painting is effective to the rough.

It's possible to process cutoff, a perforator, gluing and painting variously. It's possible to manufacture structures from a fence, stairs, a louver for architecture and to the helicopter port by processing assembly.